About Us
Meet the Welsh & Donnelly Team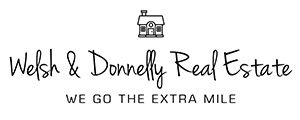 Direct: 302-234-6045

Mobile: 302-740-2308

 

 

 

 

  Caring. Generous. Altruistic. These traits mark an excellent REALTOR® and are also found in nurses. Lana excelled as an emergency room nurse for sixteen years before she transitioned to real estate. Her purpose is to help people -- whether helping patients heal or helping clients with their real estate needs.

Lana was born in Kazakhstan and raised in Ukraine; her childhood coexisted with the twilight of the Soviet Union. She emigrated to the United States in 1996 and has called the Greater Philadelphia area home ever since. Moving continents midway through her life has given her an appreciation for and understanding of the challenges of uprooting yourself, whether that is down the street or across an ocean. Lana applies the same care and attention she developed in her nursing career to her customers.

If you're into fitness, you might bump into Lana at the Hockessin Athletic Club. She's a regular there and is the energizer bunny of her weight-lifting classes. Passion fuels Lana in everything she does. Expect her to bring the same energy and enthusiasm to carrying the weight of your real estate transaction that she has in her weight-lifting classes.


When you allow Lana to be your advocate for a healthy, balanced transaction, you'll also benefit as she triages your needs to provide exceptional service every step of the way.

 

 

 

 

Michael Donnelly


Direct: 302-234-6040

Mobile: 302-229-5298

 

 

 

 

Immediately after obtaining a Bachelor's of Science in Business Management Information Systems, Michael received his commission as a U.S. Naval Officer and spent four years fully immersed in developing the qualities and traits that he now brings to his real estate clients. Leadership, initiative, decisiveness, organization, calm under pressure, resilience, optimism, and teamwork are some of the characteristics you can expect from Michael.

With 10 years of leadership experience in the banking industry, most notably as Chief of Staff for a team of 250 Information Security Administration analysts and SVP-level managers across seven countries, Michael is accustomed to handling and supervising the logistics of complicated projects for a desirable outcome, not unlike your real estate transaction.

Michael is a fitness fanatic who enjoys the camaraderie of exercising with friends and competes regularly in Spartan Obstacle Course races across the country. He has three teenage daughters who are the joys of his life… and his girls are doing a phenomenal job of "raising him."

Service to others first and the value of teamwork are core principles of the military. These values are also the foundation of a REALTOR®'s responsibility to their clients. Michael believes real estate is a team sport and knows when everyone works together, great things are possible.